Maximize Your Recovery With Our Total Body Cryotherapy
At CryoVida, we're revolutionizing the way your body manages pain and recovers from exercise. Our Cryotherapy system exposes your whole body to ultra-low temperatures at -125 degrees fahrenheit in our MECOTEC CryoOne+ chamber. Our Electric Cryotherapy is fully enclosed, making the temperatures you experience completely consistent for your entire body. The electric system fills the chamber with freshly oxygenated air making it much cleaner and safer than nitrogen cryotherapy. Over the course of just 3 minutes, your body can take on incredible healing stimulation - and the benefits stay with you for an extended period of time as your body is recovering and rejuvenating.
Learn more about our Cryotherapy system in Scottsdale or get started today! Just fill out the short form on your screen now!
Why Is Cryotherapy Right For You?
From deep muscle soreness to pain and inflammation, Cryotherapy addresses a wide range of physical limitations that slow us down. MECOTEC is the world leader in electric whole-body cryotherapy. Our process is designed to help you move with more comfort in your everyday life and improve your physical ability across a wide range of activities.
Your session at CryoVida will implement innovative dry, cold therapy triggering vasoconstriction and subsequent extreme vasodilation, stimulating the body's natural healing processes.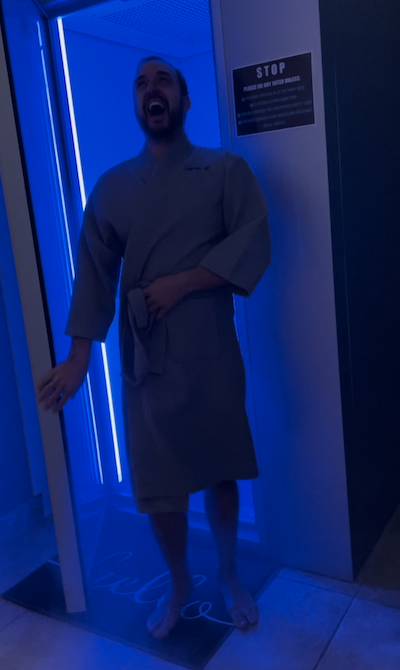 Once you're done, you'll notice a change in overall wellness. We're helping individuals across Scottsdale and surrounding areas ease pain caused by:
Degenerative Disease of Joints & Spine
Autoimmune Disorders
Fibromyalgia, Chronic Fatigue & Pain
Osteo, Rheumatoid Arthritis
Multiple Sclerosis
Psoriasis & Dermatitis
Athletic Injury
Surgery
AND our system has been proven to:
Decrease muscle soreness, pain, and inflammation
Speed healing following tattoos and med-spa treatments
Increase peak fitness performance
Boost metabolic rate
Improve muscle strength and joint function
Increase energy
Get Started Today! Our Cryotherapy Is Unlike Any Other Recovery System In Scottsdale!
Don't let pain and soreness hold you back. Our Whole Body Cryotherapy is changing the way individuals are moving and performing each and every day! Join us at CryoVida and try out our cutting-edge system.
Just fill out the short form on your screen to get started today!